Lord of the Gourds
We visited our favorite pumpkin patch/corn maze this weekend!  (You might remember that we also visited this same place last year) It is in a quaint little town, and has plenty of pumpkins, hayrides, corn mazes, kettle corn, and barnyard animals you can imagine.  Everything that makes October in Virginia lovely. 
Grandma & Grandpa came along too, and Jackson had to teach grandpa how to milk a cow:
The highlight for Jackson was his prize pony ride. We have been working really hard on potty training this week, and I am so overjoyed to report that it appears to be working (many trips out of the house with no accidents!).  I have found that bribery is my best tactic, and so I told him if he went potty (in a port-a-potty, no less!) then he could ride a pony. He did, so celebratory pony ride it was!!!
Grandma joined in on the pony-fun :)
He was also a fan of the slides: 
The three amigos:
Of course, we did the corn maze too: 
I can't believe how much he has grown in a year: 

Above: October 27, 2012 | Below: October 27, 2013
28 Weeks | The B Word
Today I am 28 weeks pregnant.  I have found, over all my pregnancies (ha! this is only #2) a funny shift happens at 28 weeks.  It is almost as if the dream is becoming such a bigger more tangible reality, what with all the bi-weekly doctor visits, glucose tests, RhoGam shots, and other joyful experiences the third trimester brings (hip pain, heartburn, not being able to sleep OR roll over at night, and of COURSE the return of the 13789324 bathroom trips per day). But seriously, I get to this point and marvel at just how SOON this will all be over, and how quickly time has gone, and excitement sets in (and maybe a little panic too). I wrote about it on the day I turned 28 weeks with Jack too. 
So. Now that I have reached this pivotal point in my pregnancy, I think it is about time that I address the dreaded 'B' word….you know, birth.  Over the past few days a strange thing has happened - I keep thinking over and over about how I am going to have to give birth to this child.  I mean, I always knew that I would, but hitting the 3rd trimester has really driven the point home…and I find myself a bit afraid.
With Jackson I had plans for a natural (unmedicated) birth, and was successful and it was magic. Probably the most empowering experience of my life, and I hope to do it again, only the difference between last time and this time is knowledge.  Instead of having fear of the unknown, I have a big fear of the known. Obviously it wasn't COMPLETELY unbearable, since I plan to do it again, but I won't lie - it didn't feel that great! I hate contractions.  Like really, absolutely hate them.  I loved pushing.  I think its part of feeling in control - I don't really know. All I know is that I was stuck in transition for SIX HOURS, and that I was all in my head and when I finally let go, I finally progressed. So yeah, I am pretty scared of that happening again. But that part I think I can control. Instead of thinking "owowowowoOWOWOW!!!" I can try remove my stupid brain from the situation.  I do know that it does end, and once it does it is actually over, so hopefully with a few affirmations and that knowledge, I can power forward.
(I am also afraid of vomit. I barfed twice while in labor with Jackson, and while it wasn't completely unbearable, nobody likes doing that).
The things I am most afraid of are: breech, size, and tear. For some reason I just feel like this baby won't be head down and that I won't be able to will him to turn around, and that I will be forced to accept a fate that I want no part of. I have never had any surgery ever, and I really wouldn't want such a major one to be my first. I get that people have C-Sections all the time, and that's great - you birth your way, and I'll birth mine. No judgment here - I just know that it isn't something I am interested in. At all. 
Jackson was NINE pounds.  He was big. I didn't know he was big going into it, and the rational side of me doesn't think it would have hurt any less to have a 7 lb baby than it did to have a 9 lb baby - contractions will be the same regardless, pushing is so in the moment, and was really quick for me, so I can deal. But the rest of me worries that this one will be ELEVEN pounds.  Now I know the difference between 9 and 11 is the same as 7 and 9, but for some reason, 11 lbs sounds like it would hurt a lot more. In any case, maybe this one will come earlier. He is already SO much lower than Jackson ever was. Always resting in my hips. In fact, I have serious tailbone pain all the time. Jackson never "dropped" - at my 41 week visit, the doctor still had to press the top of my uterus to push him down and feel his head, etc. He literally dropped only when he came out.  
And the tearing… [Guys, non-parents, or people in general take note: you probably should stop reading. This part isn't exactly cute]…With Jack I had a bad tear.  Really bad.  All the way and there is only one kind worse, and only marginally so. Let's just say out of the 4 degrees of tear, I ended up with a 3 - if you MUST know the disgusting details, you can google it.  I will tell you that I didn't even feel it happen. They talk about the ring of fire, and that definitely happened, but I don't think it would have been any worse "on fire" with a smaller baby or no tear. But the recovery of that was unpleasant, to say the least. I was afraid to have any sort of bathroom activity & the simple act of sitting down hurt like a mother for a few days. So yeah, that will most likely happen again, and I really am not looking forward to that part the most.
Last pregnancy I spent probably 7 of 9 months preparing for the birth. This time I have done none. I know I have done it before, but that is NOT an excuse for not preparing this time.  So I need to dust off my books and starting listening to some affirmations and have a freaking conversation with my doctor, for christ's sake.
I am feeling pretty good about the things I can control, but really nervous about the parts I have no control over like size, tearing, etc. 
Wish me luck, ya'll, because one way or another, this thing is coming out.
I snapped this photo two weeks ago at 23 weeks, and I have definitely gotten much larger since then.
The second photo is one of the first photos I took of my Jackson bump - at 26 weeks.  I think I am much bigger this time!
I am 25 weeks now, and at my appointment yesterday I was almost in shock realizing that this is the last time there is a 4-week break between appointments, and that I am about to do the dreaded (but really not that bad at all) glucose test, get a rhogam shot, and begin bi-weekly OB visits. It is absurd how quickly this pregnancy is flying by compared to the last.  Maybe it is because last time I just worked full time, but this time I work AND have a two year old keeping me busy.  In any case, I can't believe that I am well over halfway through this last pregnancy, and actually trying to slow things down a bit and savor the last time I will experience the amazing miracle that is growing another human. There really is nothing more fascinating in this world. SO.  here is a rundown of where we are these days: I am up 10 lbs.  The baby should weigh about 2 lbs (mine are big, I am betting he is 3.5 lbs ;)), dreadful hip pain set in at Disney, but luckily I stopped walking so much and it went away, we cannot agree on any names (kid will be nameless forever, i think), and all I want to do is eat peach anything. I'm also thinking of taking up the daily (sometimes two daily) milkshake habit I had with Jackson - that was really fun, and I think quite necessary. Another really fantastic development (sense sarcasm here) is that I suddenly feel like I don't have nearly enough time to accomplish everything that needs to be done before this baby comes (105 days till my due date, by the way), so now I am frantically trying to get Jack's big boy room put together, create a nursery, finish moving into our house and settling in, and so much more. I also have 3 weddings, a couple birthday parties, and other miscellaneous events happening before birth day, so the pressure's on now. Probably unnecessarily so, but still…hormones, ya'll.
So many dreams are coming true here at Disneyland. Yesterday was a short trip to the park and J almost lost his mind when he saw Mickey and friends in the parade. This morning he will be having breakfast with Mickey and I think he might actually pass out from excitement!
Daddy go Dada
If there is one thing about Jackson that always holds true, it is the fact that he has a crazy fun personality.  He has been communicating so much more lately, and speaking in very complete sentences. He can always use language to talk about his needs, and tell us about his day. One of my favorite things about this stage of communication is the alter-ego he has created for his daddy.  
Jackson always calls Zac 'daddy.' As long as he has been talking, Zac's name has been daddy - except for the brief period where he referred to him as Zac, which was my favorite, but I don't think Zac loved it.  Too bad it didn't stick.  Anyhow - Zac is daddy, but lately Jackson has created a secondary persona for him known as dada.  Dada makes his appearance only when doing something action packed, like driving the big truck, towing a trailer, mowing the grass, or driving the boat.  Jackson will refer to Zac's truck as the "Dada Truck!" He has a toy truck that is the same model as Zac's and pulls a giant trailer - he always calls that the Dada Truck also.  My favorite part of all of this is when he exclaims "Daddy go Dada!" as if Zac is making some great transformation into his alter ego (superhero?) of Dada and donning his cape and sword.  Hysterical. 
This little cutie is TWENTY TWO months old today! Just two months from his second birthday. I can't even believe how much he has grown in recent weeks.  His language has exploded, and he speaks in full sentences, perfectly able to articulate his desires and needs.  He has begun potty training and is really great with going #2, but we aren't really forcing the issue at this point.  While some of Jackson's attributes make it so evident that he is becoming a big kid, there are pieces of baby dispersed throughout his personality that serve as a welcome reminder that he is still part baby.  He loves his paci (this one I could actually live without), and is the sweetest, snuggliest, loving little bug on the planet (all of these I wish to stay forever).
Jack loves anything that is classically "boyish." He is obsessed with tractors, trucks, cards, motorcycles, firetrucks, airplanes, and being generally destructive to his safety. He started swimming lessons last month and is loving the opportunity to be in the water once a week.  He can wall walk with his hands all on his own, and knows how to get himself out of the pool if he were to fall in. It's pretty incredible.
He also has the w.o.r.s.t. tantrums in the entire universe. This is no exaggeration. He goes from "milk" to "MILK!!!" to high pitched screeching screaming dying "MMMMMIIIIIIILLLLLLLKKKKKKK!!!!!!" (The agonizing scream that makes you want to instantly punch yourself in the face). All I have to do is say "How do we ask for milk?" and he stops and sweetly says "Milk, pleeeasseeee?" and all is forgiven.  He also has grown rather fond of a few choice words that I regret ever flying out of my mouth (damnit and shit are at the top of the list…). And he loves to hit - only me though.
In short, we are really settling into toddlerhood and actually enjoying all of the trials that come from a tiny being with no outlet for expression of emotions.  We are learning the best ways to explain things in toddler terms and what works for us and Jackson in terms of discipline (time out is really working for us these days - he actually understands that he is in trouble, and we always have a conversation about what behavior should be altered). Each day we get to spend as his parents is such a privilege, and I have never been given a job that I love more than this one!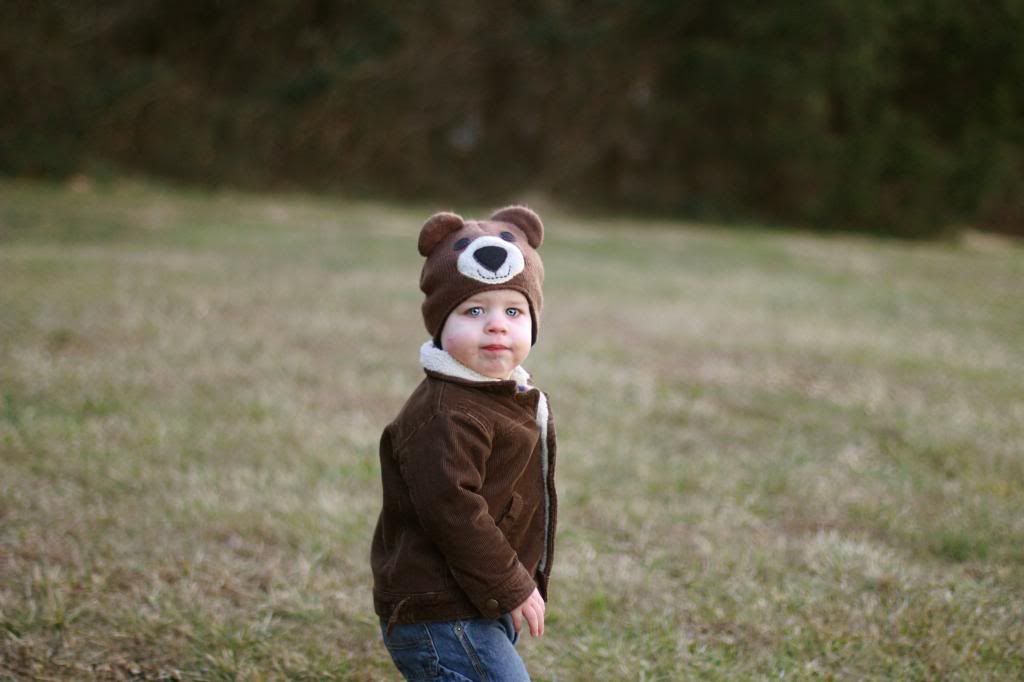 Swimming Lessons
I am a freak about water safety.  My dad has a pool, so we tend to spend a lot of time at his place in the summer months.  Last year was frightening and nightmarish to say the least.  Jackson was running all over the place, and I was terrified that he was going to fall into the pool and drown.  I would have kept him strapped in a life vest permanently if they weren't SO BULKY at his size. He's like a turtle trapped on his back in those things.  All of this is why I was so excited when Jackson received -a truckload of personal swim lessons as a christmas gift from his grandparents. Seriously, it was as if the heavens opened up and angels started singing hallelujah and all was right in the world.  Ok. Maybe not THAT dramatic, but seriously, swimming lessons are good stuff.
Jack started his lessons 3 weeks ago, and he has been loving them! He loves anything having to do with water anyway, but after watching him splash around and learn the routines at swim, it is clear that this love is another level.  The most important thing that they have been emphasizing wiht Jackson is how to get OUT of the water if he were to ever fall in. It goes Hands, Elbows, Belly, Legs!
He also learned to blow bubbles into the water:
He is also learning to jump from the edge of the pool, float, paddle, use his hands to move around the edge of the pool, and to catch his ducky toy. Its all big stuff, but lord, does he have fun with Ms. Roxanne while doing it:
After the lesson, she took him to have a bit of fun on the slides :)
If you live in the area, you should definitely check out the WARF, by the way - the indoor pool is awesome and they have a GIGANTIC slide for bigger kids too :) Bottom line, we love the pool.
Magic.
You guys. Christmas. It's magic. I haven't been this excited about the holiday season since I was a child, and it may sound cliche, but having a child makes it eleventy million times more magical than it ever was. The best gift we Santa got for Jackson was probably his train table. I was so excited for him to go to bed on Christmas Eve so that we could set it up for him.  I knew he would react to it, but I could have never been prepared for the most adorable, sleepy-faced boy lighting up at the sight of it, and exclaiming "choo choos!!!" in his groggy morning voice.
All he wanted was to play with that train. FInally, he realized that there were toys underneath the wrapping paper, and gladly tore into them :).  He took his time with each new toy and kept demanding "ofen it!" over and over until we opened every single toy and allowed him some play time before moving onto the next gift.  He was over the moon. 
Later in the day we scooted over to Grandma & Grandpa's for dinner.  Jackson was thoroughly spoiled there too :)
He also discovered the magic of a snow globe…and hershey kisses:
And, in the interest of not going to crazy photo-spam on you, I will leave you with this last, lovely compilation.  I don't know if I have mentioned it here, but Jackson is OBSESSED with the Psy/MC Hammer - Gangnam Style/2 Legit performance from this year's American Music Awards.  He demands it daily, and goes WILD dancing to it.  Lately, though, he has been paying close attention to the choreography and mimicking the movements.  Kid can gangnam style with the best of 'em:
20 Months Already, huh? So close to two.  I can't even begin to fathom how quickly you are growing. You are my most favorite treasure.  In the past few months your vocabulary has exploded. You speak in sentences, and can  be quite demanding when you want something. Your unbridled joy and amazing ability to just live life to the max is beyond refreshing, and I am so grateful that I am lucky enough to spend my days with you. You are thriving, and I couldn't ask for anything more. I celebrate you today and always.
Here are a few shots of you preparing for the holidays: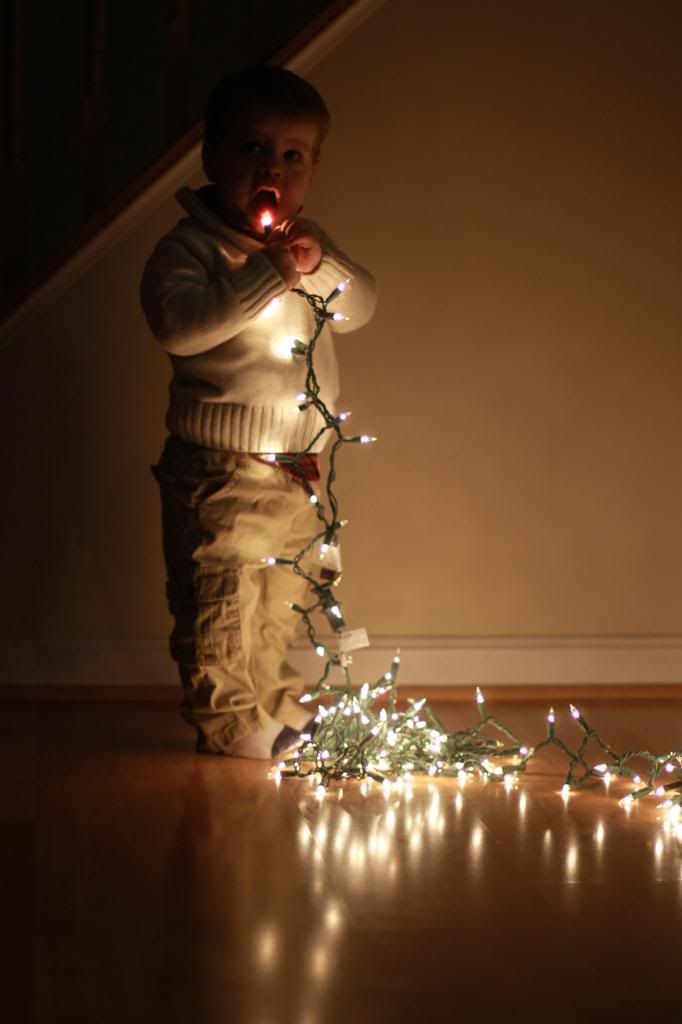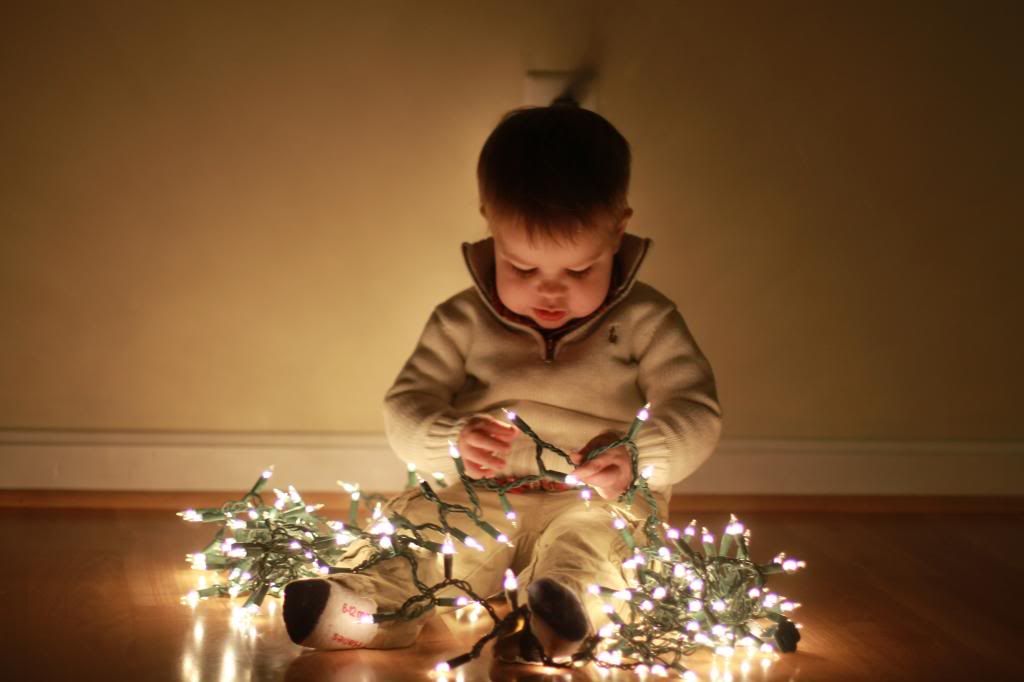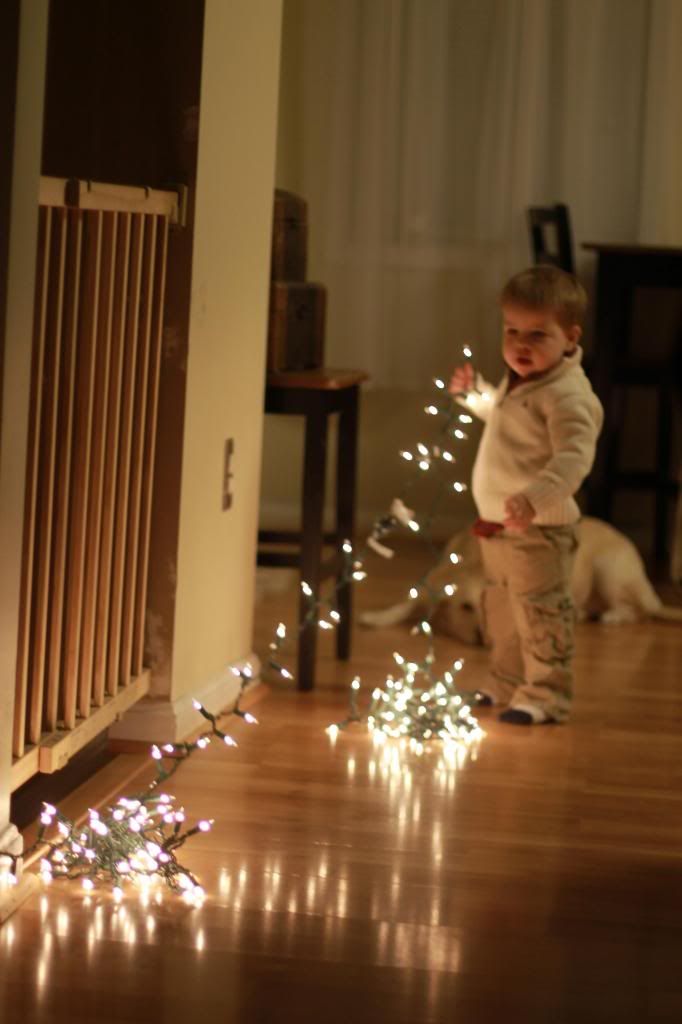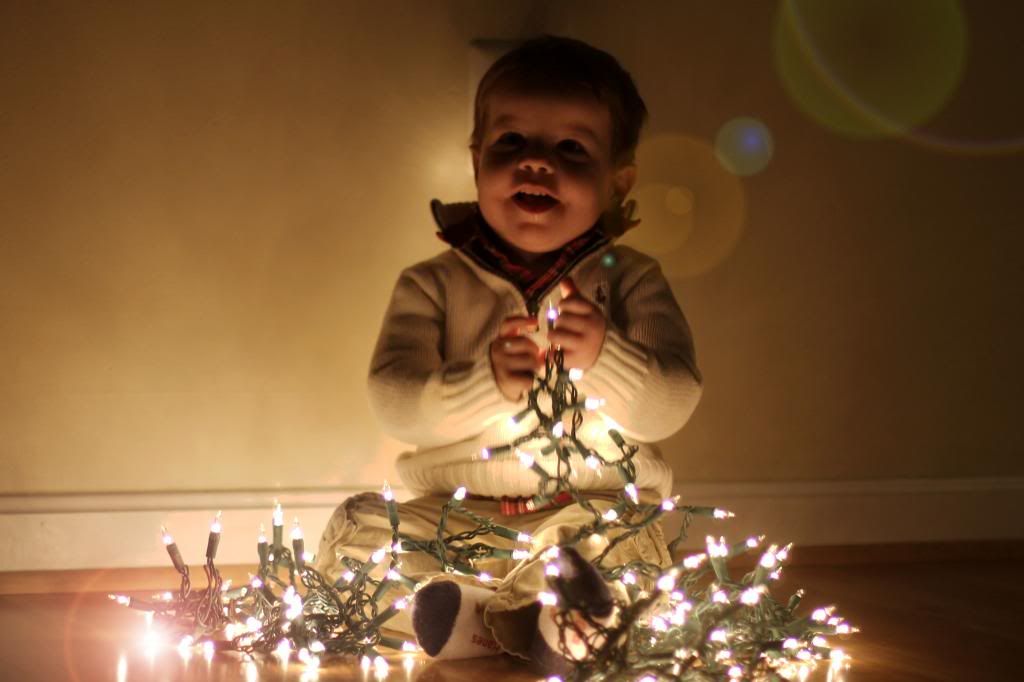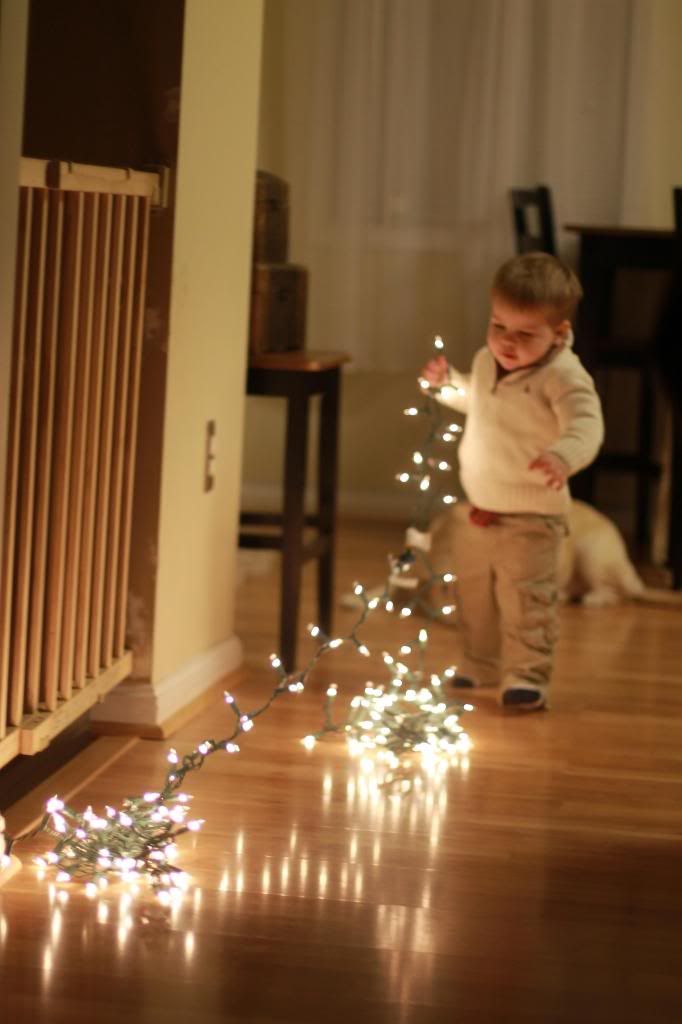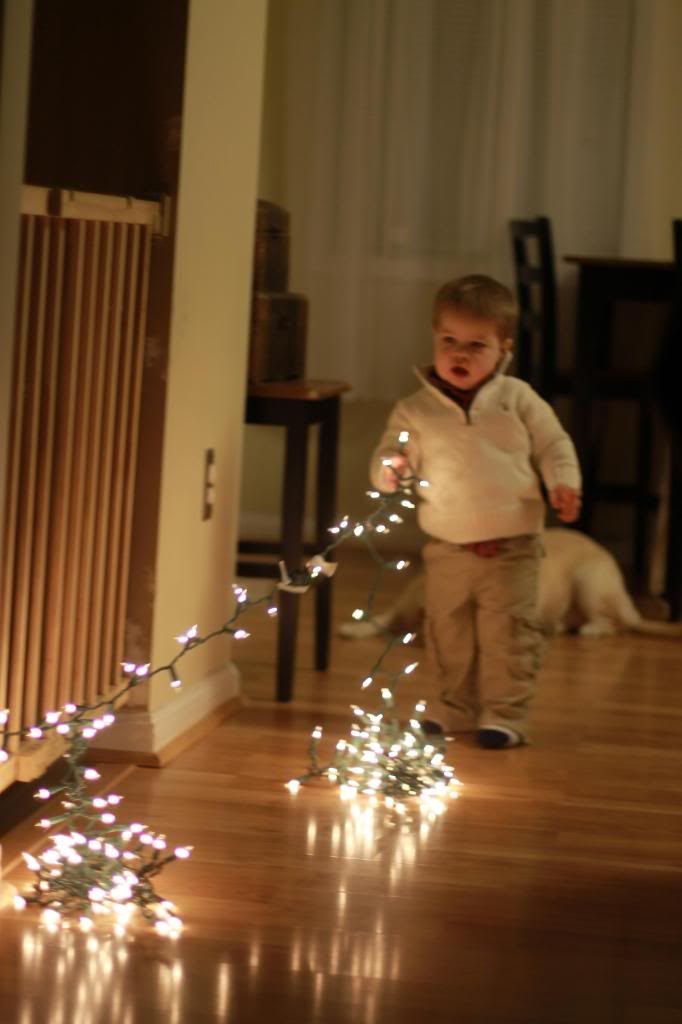 20 Months looks good on you, baby.
Heritage Farm Museum
(I am so behind on this post)  Last week, my best girl and Jack's best girl met us for lunch, and to have a play date. Becca has a great deal of experience with kids, and so she knows about all sorts of awesome places to hang out in the area and let the littles run free.  B suggested that we go to this amazing place called the Heritage Farm Museum.  If you live in Northern Virginia or the DC Metro. area, it is definitely worth checking out.  Located in Sterling, VA, the Heritage Farm Museum's mission is to "preserve, promote, and bring to life Loudoun's rich agricultural heritage and the history of rural life."  (A far cry from parts of Loudoun County today). The museum has a gigantic warehouse style play area where kids can ride fake horses, tractors, and shop and a general store.  It. was. awesome.
Lately, I have been plagued with a great deal of mommy-brain, so naturally I forgot my camera.  Lucky for you guys, I have a smartphone.  Here is our outing through the eyes of instagram:
How cute is this general store?!
Kids can go in and take a basket and fill it up with all sorts of (fake) veggies and fruit and other essentials.
They also have tiny mops, that Peyton (aka athlete) thought could be golf clubs or hockey sticks - she put them to good use:
Jackson was also very dirty - she mopped him too :)
It was actually a challenge to get Jackson to do anything BUT ride the tractors (such a boy) - he kept trying to bring one into the store:
After awhile they got tired of the store and tractors and needed to ride the horses to have a nice home-cooked meal:
And pause for a family photo:
The chicken coop had a milking cow and a bunch of fake chickens and eggs. Jackson thought it was appropriate to load up the wheelbarrow with a single egg and wheel it around.
It was so funny to watch these two.  Without any encouragement, they gravitate towards such gender roles.  Jackson ONLY wanted to ride the tractors for 95% of the visit.  Peyton gravitated more towards shopping in the store and riding the horses.  It's so interesting to me to watch his little personality develop over time.  He genuinely loves anything dealing with trucks, tractors, and trains. Such a boy. (Let me be clear - if he chose to play with dolls, and dresses, and ponies, I would be all for it - I am a fan of encouraging his interests and individuality, not gender roles, and if he identifies himself as Jacklyn and not Jackson, then cool. I am down with that!)
Bottom line - this place was awesome.  I think it has GOT to be one of Loudoun County's hidden gems.  I never knew it existed, and I have lived in this area for the entirety of my life (minus college - those were a well-spent four years at the beach).  Its tucked away in a little woodsy area, and is totally worth finding if you are looking for an indoor activity when the weather is cold or rainy. We can't wait to go back!
if you want to find me on instagram, i snap photos as @christylately